For most travellers, Switzerland is a scenic country with great lakes, and a convenient gateway to other European countries thanks to its central location. Switzerland, in fact, is a great destination for adventure-lovers, trekkers, and skiers. It is not just a retiree's destination.
Switzerland today is the center of aviation and train. That, however, doesn't mean that it's just a stop. This small country has wonderful nature and many activities, perfect for adventures and outdoor lifestyle. When in Switzerland, many would love to see the Top of Europe (Jungfrau). To reach the top of the Jungfrau, you have to go to Interlaken, a small city with interesting history, with ties with famous poets like Johann Wolfgang von Goethe and George Gordon Byron. Back in the 18th century, as travelling started to become popular, soaking up the mineral waters and vacationing in Interlaken was something the noble would do. It wasn't until the 20th century that going to the top of the Jungfrau became less of an adventure.
Jungfraujoch railway station was opened on August 1, 1912, departing from Kleine Scheidegg, passing a tunnel hewn in the rock of the Eiger and Mönch. To go to Kleine Scheidegg, you can take the train from Interlaken. The historic route is operated using a modern train, which takes you through beautiful places and snow-capped mountains. Since the route is uphill, the train must make a few stops so that the passengers can adjust to thepressure. Stopping at Eigerwand and Eismeer can help familiarise your body with the thin air and the high altitude. Restrooms are also available here. At Jungfraujoch railway station, there is an information desk and a locker. Visitors can explore all the famous spots on their own, but further spots like the Great Aletsch Glacier, the largest glacier in the Alps stretching over 23 kilometres, would require a guided group tour.
Inside the station, you can see a panoramic view of the Jungfrau at the Jungfrau Panorama, where you will be greeted by snowy scene and glaciers. Alpine Sensation is a tunnel showing the life, culture and nature of Switzerland, with a giant snow dome to show you the magic of this country. Ice Palace is an ice tunnel with beautiful ice carvings.
There is more to Switzerland than lakes and mountains. There are trekking routes and outdoor activities to enjoy. You can also walk up and down the Jungfrau as there is a trekking route with rest areas along the way. Today, you don't have to climb risky mountains to reach the summit like in the past — it's more of a power walk amidst beautiful nature.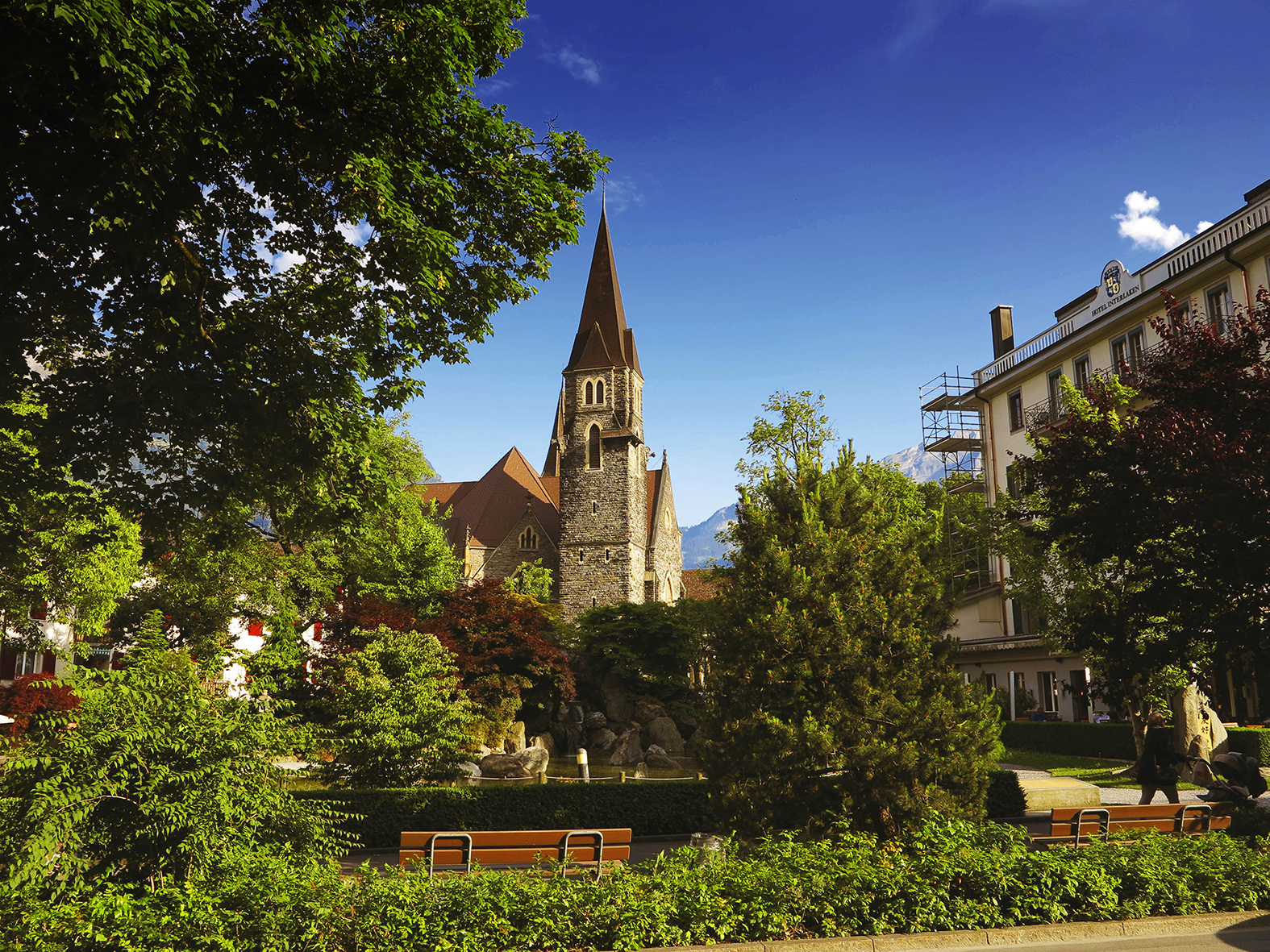 This is a trip that blends the luxury of history, since Interlaken was the golden destination back in the days, and outdoorsy activities in the woods or up the Jungfrau. In summer, you will be mesmerised by Switzerland's beautiful nature.
STORY & PHOTOGRAPHY : SETHAPONG PAWWATTANA