King Power Mahanakhon is Thailand's new architectural landmark, located in the heart of Bangkok's central business district at Chong Nonsi BTS station. A place where luxury meets privilege, the 78-story mixed-use development is also home to the Ritz-Carlton Residence, King Power Retail and Duty-Free, and King Power Mahanakhon SkyWalk–a state-of-the art observation deck boasting the city's most epic views at 314 meters. King Power Mahanakhon Building was conceived to reflect the ambition and excitement of one of the world's most dynamic cities. It is a showcase of one of the most significant examples of contemporary architecture and urban design in all of Thailand. Designed by an award-winning architect, the Mahanakhon Building spirals up through the urban jungle of Bangkok, representing this vibrant city. Bangkok, with its contrasting mix of traditional temples and modern skyscrapers, has developed an eclectic skyline and the Mahanakhon Building fits right in. At 314 meters and 78 floors, it is recognized as Thailand's Tallest Building (2016 – 2018), certified by the Council of Tall Buildings and Urban Habitat in April 2016. Its luxury 'mixed-use' development is specifically designed to complement the city's existing skyline and gives Bangkok an iconic architectural landmark.

MAHANAKHON SKYWALK

MAHANAKHON SKYWALK is one of the best premium attractions at the heart of Bangkok, combining spectacular views with an unmatched guest experience. Located at the top of King Power Mahanakhon Building, the Mahanakhon SkyWalk is perfect for all visitors, all year round. Thailand's highest observation deck at 314 meters offers 360 degree panoramic views from an indoor and outdoor viewing area, and is a must-see attraction to add to your Bangkok bucket list. OPENING HOURS: – The attraction is open daily, from 10.00hrs to Midnight – Last admission is at 23.00hrs.

View Details >>
MAHANAKHON SKYWALK OPENING PROMOTION
FREE – DISCOUNT – UPGRADE … and enjoy the experience! Purchase Mahanakhon SkyWalk Ticket (Level 74) get 10% discount and free upgrade to Mahanakhon SkyWalk and Rooftop Ticket (Level 78). With a complimentary for 1 free soft drink and a 100-Baht cash voucher for buying alcoholic beverage at The Rooftop Bar!
Now until 31 January 2019
Terms & Conditions:
This promotion is valid from 16 November 2018 – 31 January 2019
Present the coupon to any Rooftop Bar Team Member and receive a complimentary Soft Drink and Discount on the purchase of any alcoholic beverages
Valid on date of issue only
Not exchangeable for cash or credit
We reserve the right to amend or cancel the promotion without prior notice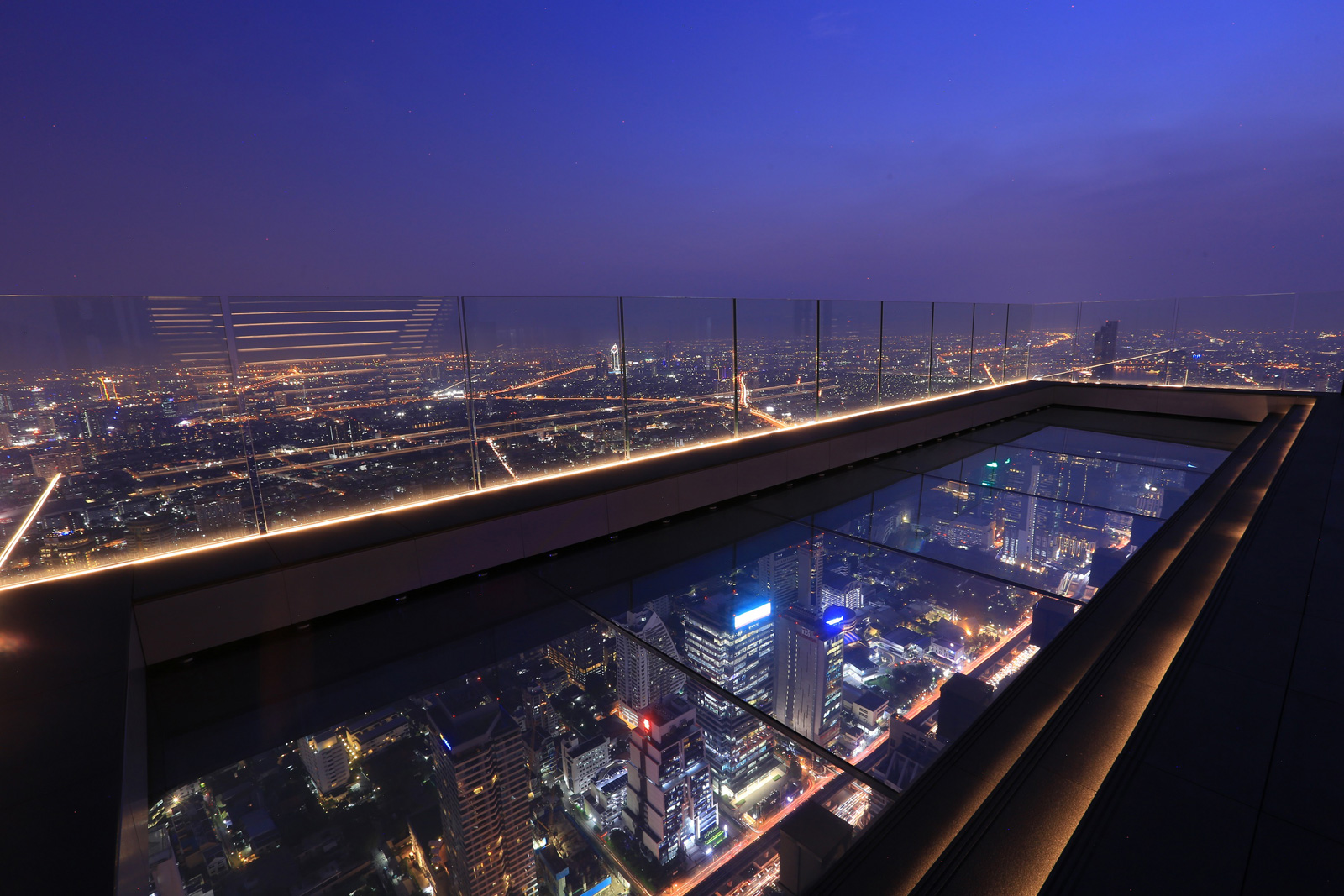 KING POWER DUTY FREE & RETAIL

Duty Free shopping provides international travellers an opportunity to buy more but pay less on a wide variety of products which are exempted from import tax and value added tax. To shop in the duty free area, an international flight from/to Thailand together with passport are required. Non-travellers are also welcome to shop at the retail section where a variety of souvenir items and exclusive merchandise are available on the 4th floor.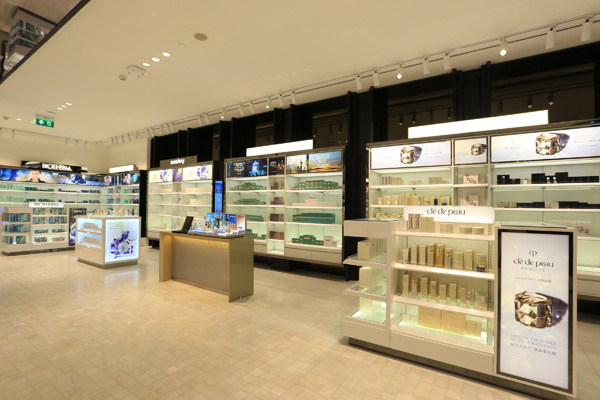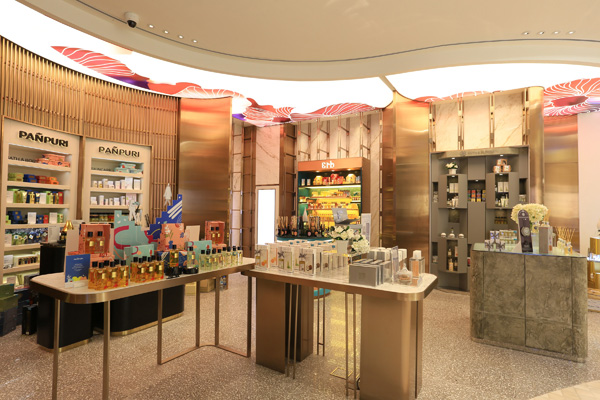 MAHANAKHON CUBE LIFESTYLE AND RETAIL

Mahanakhon CUBE Lifestyle and Retail Centre provides a convenient dining experience, with a showcase of leading international restaurants, café and lifestyle products including Dean & Deluca's flagship store and L'Atelier by Michelin star chef, Joël Robuchon.

MAHANAKHON SQUARE

Mahanakhon Square is a spacious outdoor area within the King Power Mahanakhon Building complex, perfect for outdoor festivals, fashion shows, and events within the heart of Bangkok.

CONTACT King Power Mahanakhon 114 Narathiwas Road, Silom, Bangrak, Bangkok 10500 Email: contact.kpmn@kingpower.com Tel: (662) 677 8721 (09.00 hrs. – 18.00 hrs.) Website: kingpowermahanakhon.co.th